As a forewarning, this will be picture overload for those friends and family that couldn't attend.
We'll start with Friday night. Sweet little Lallie looked at a tearful Mommy & Daddy and said "Tonight is the last night of my being three, ever!" Our little baby is growing up!

(Sorry, the picture is a little grainy, it being a cell phone picture).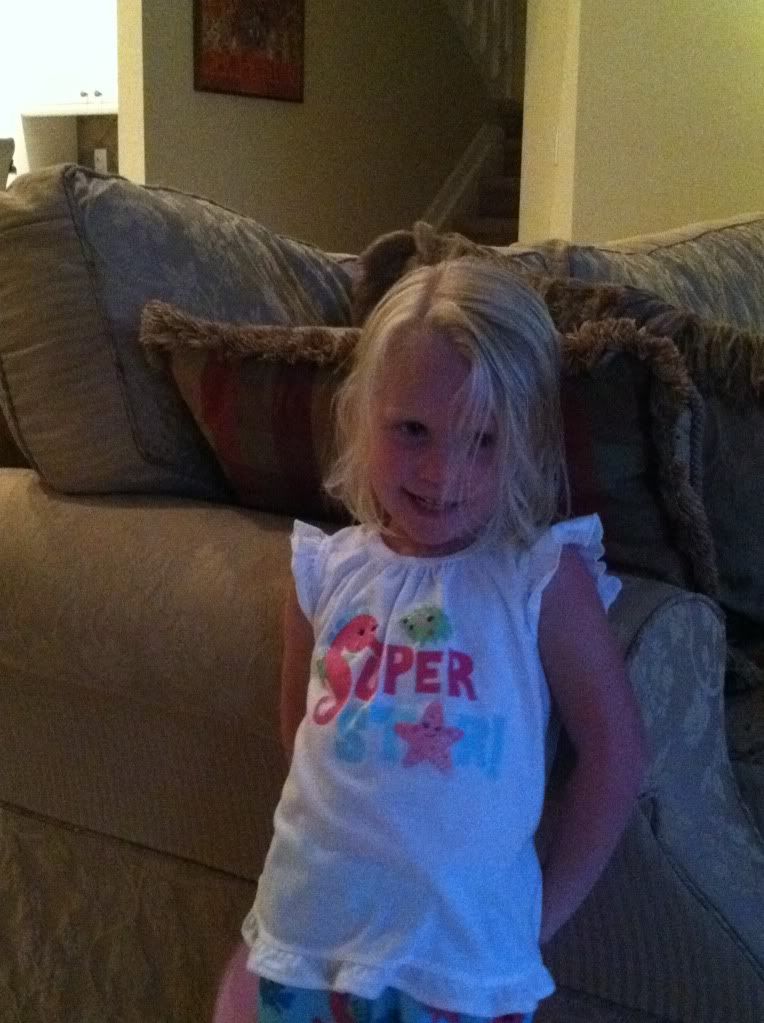 Saturday morning, Lallie woke to open a few birthday presents before her party. Clearly, the puzzle box is of much better use than actually putting the puzzle together.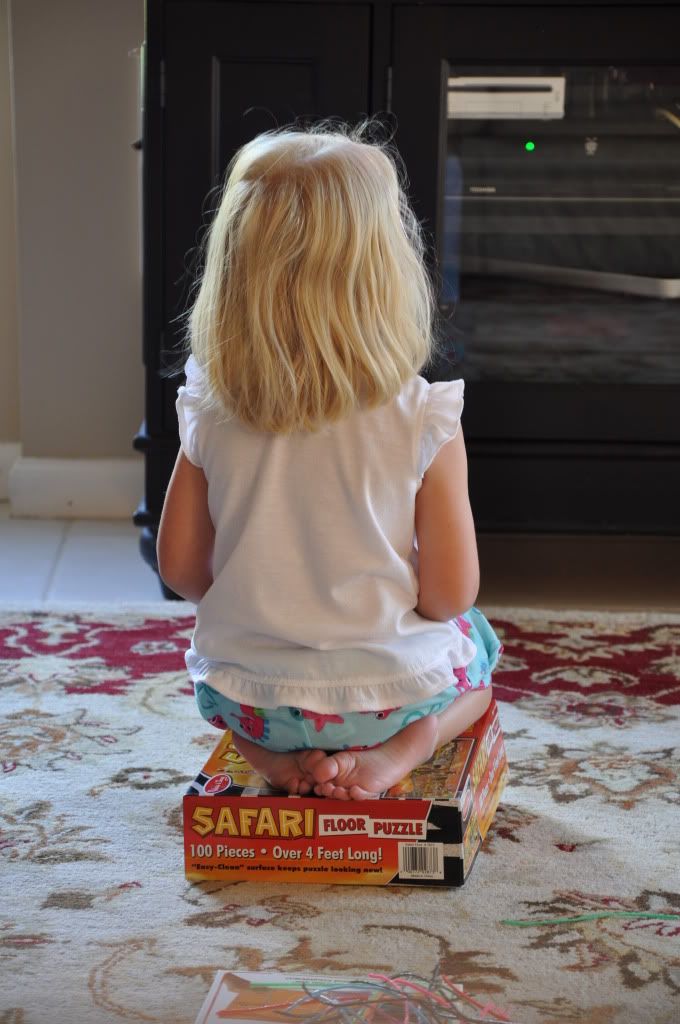 Lallie insisted on a pink and purple Hello Kitty swimming party so the entire house was decked out in these colors. Since her birthday is in July, I sense a lot of swimming parties in Lallie's future!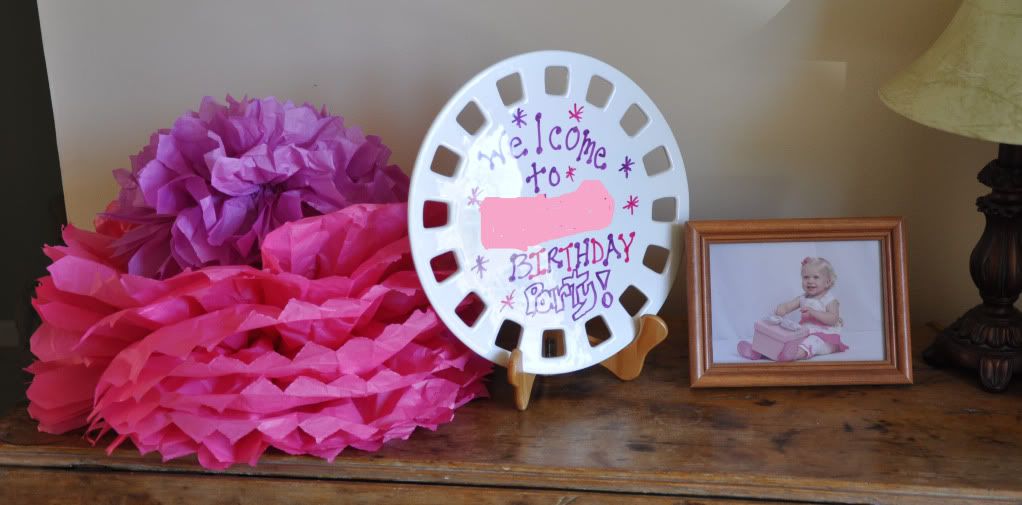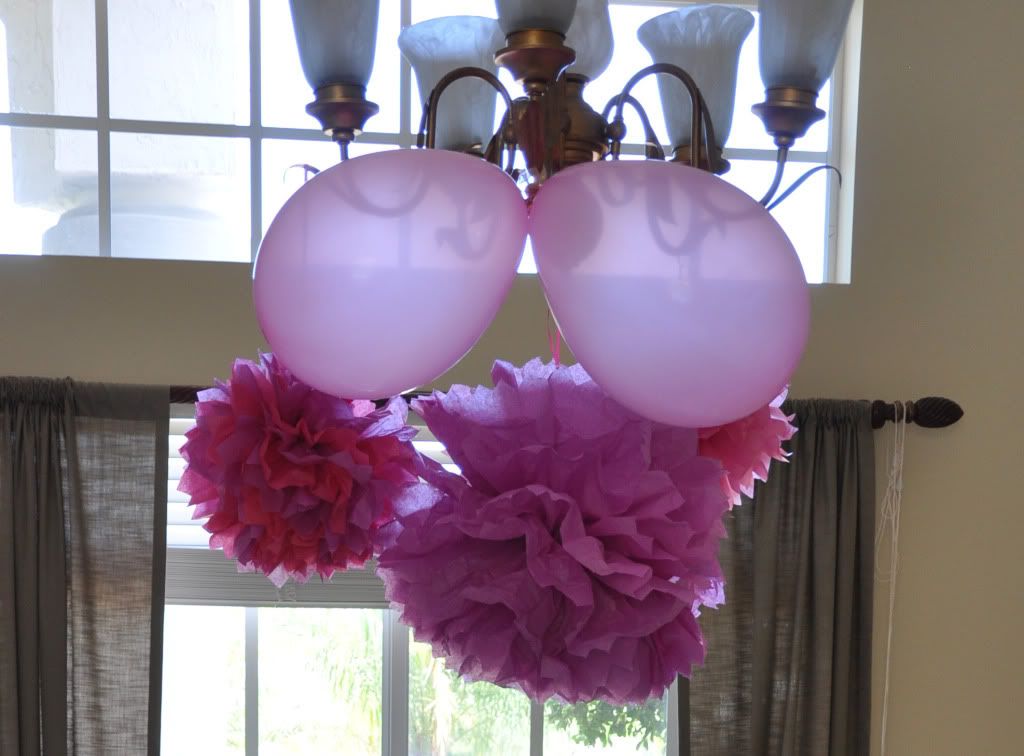 Auntshleigh sent Lallie her annual classic book (this year, it was The Secret Garden) and this adorable pink tutu swimming suit with her name embroidered on it.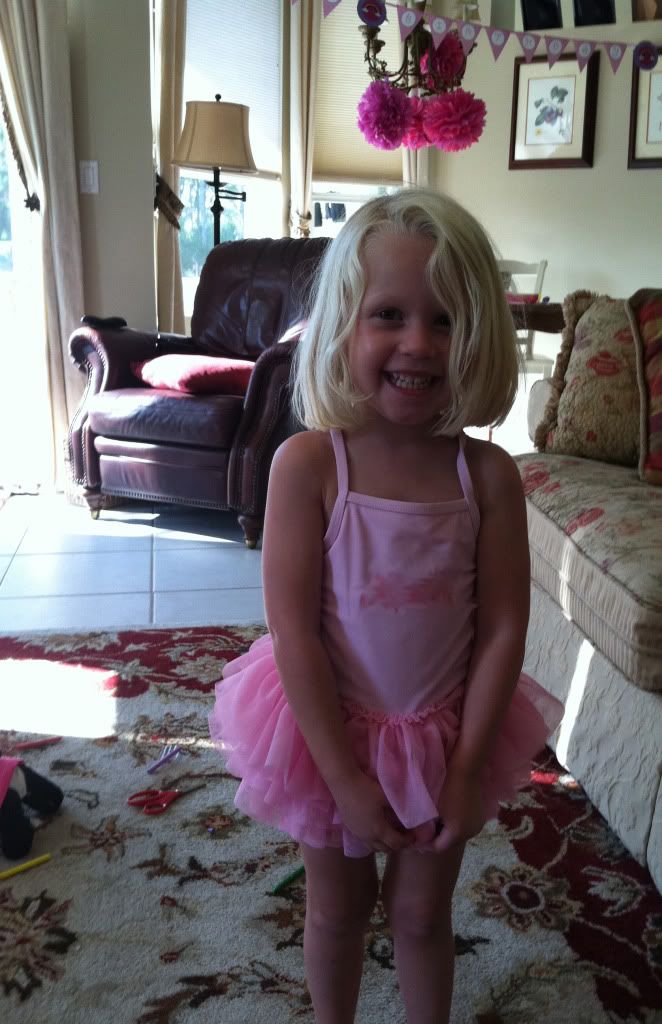 You can see the pink and purple banner I made in the background. I made this for free with
THESE
free printables and then photo-shopped her name into the flags.
Lallie's cake was made by my good friend, Candi, found over at Keene in the Kitchen (
Blog
and
Facebook
). The inside was layered pink and purple too! She also made the cookies for the gift bags.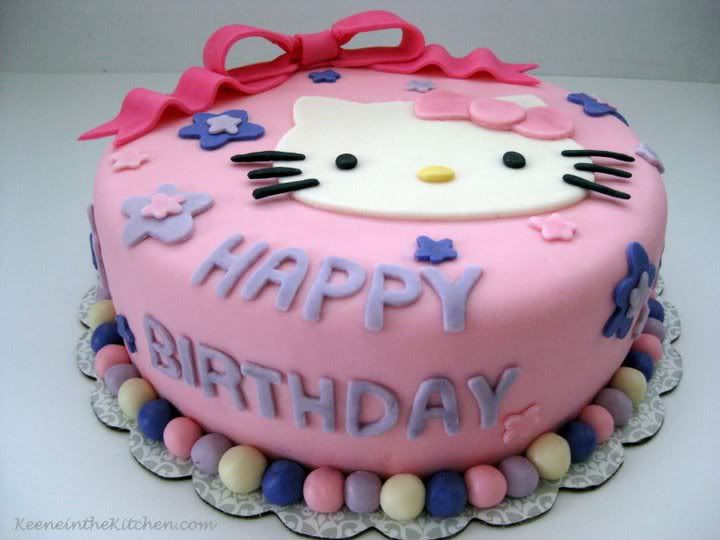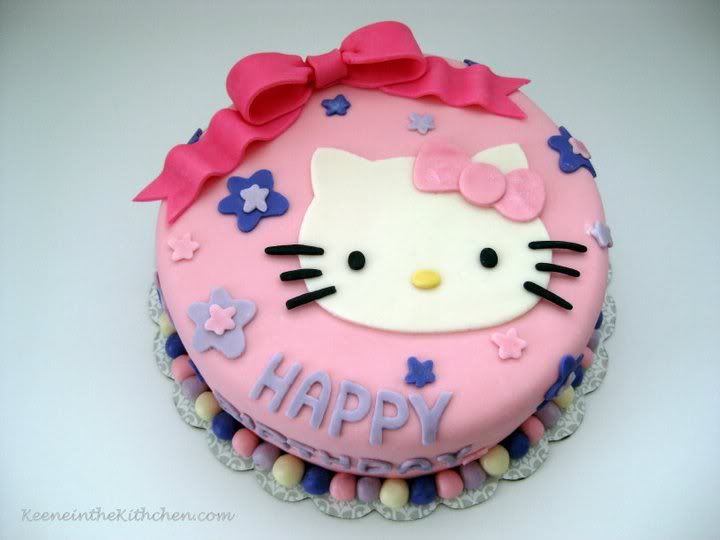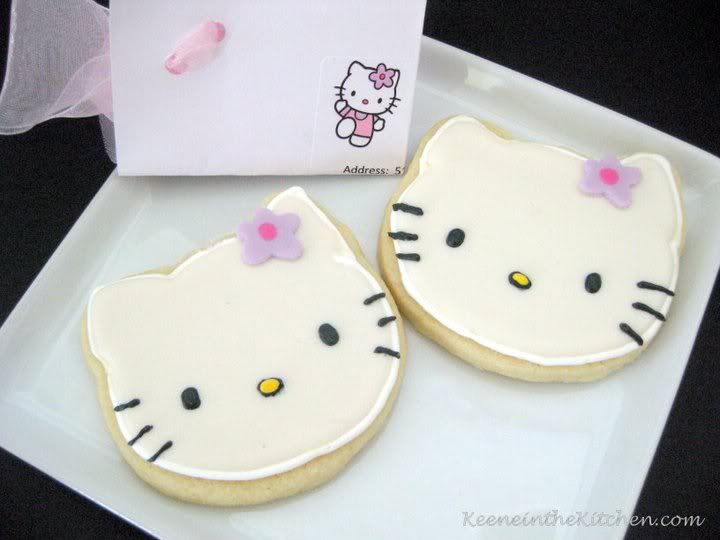 Lallie's invitations. I had seen these somewhere before but can't remember where. I just took a picture of Hello Kitty off the internet and photo-shopped everything in and then added the bow! Easy-peasy! All the details of the party were on the back with Hello Kitty (full body) on the labels for the envelopes.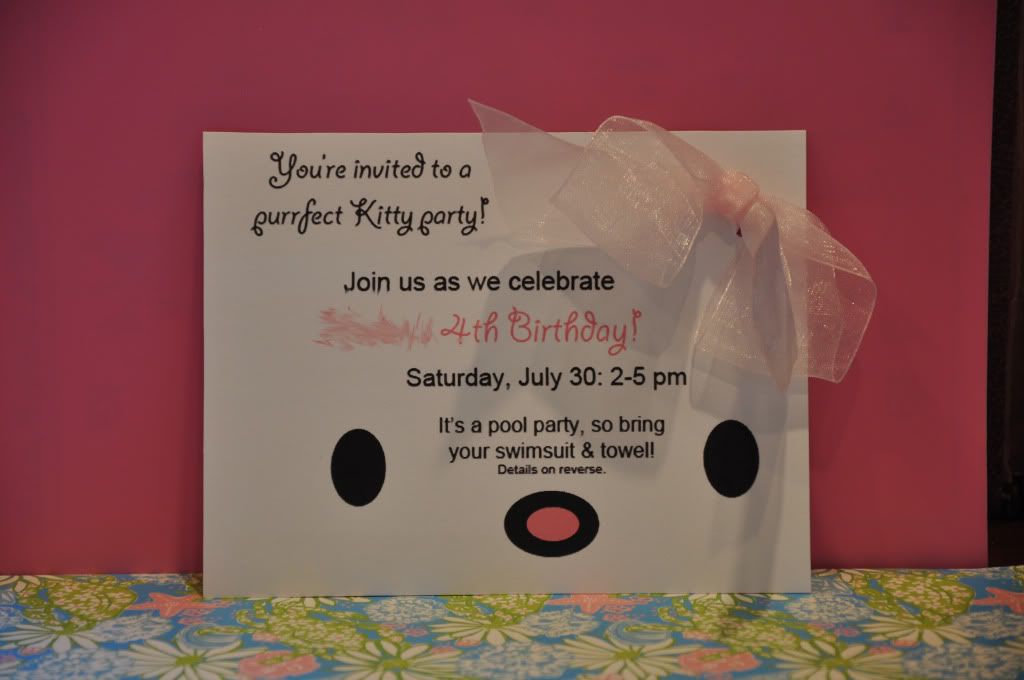 Pink and purple chocolate covered popcorn made by yours truly! Super easy! Melt colored Wilton Chocolate chips and toss with three bags of popcorn! I did pink, purple and plain popcorn. It was big hit!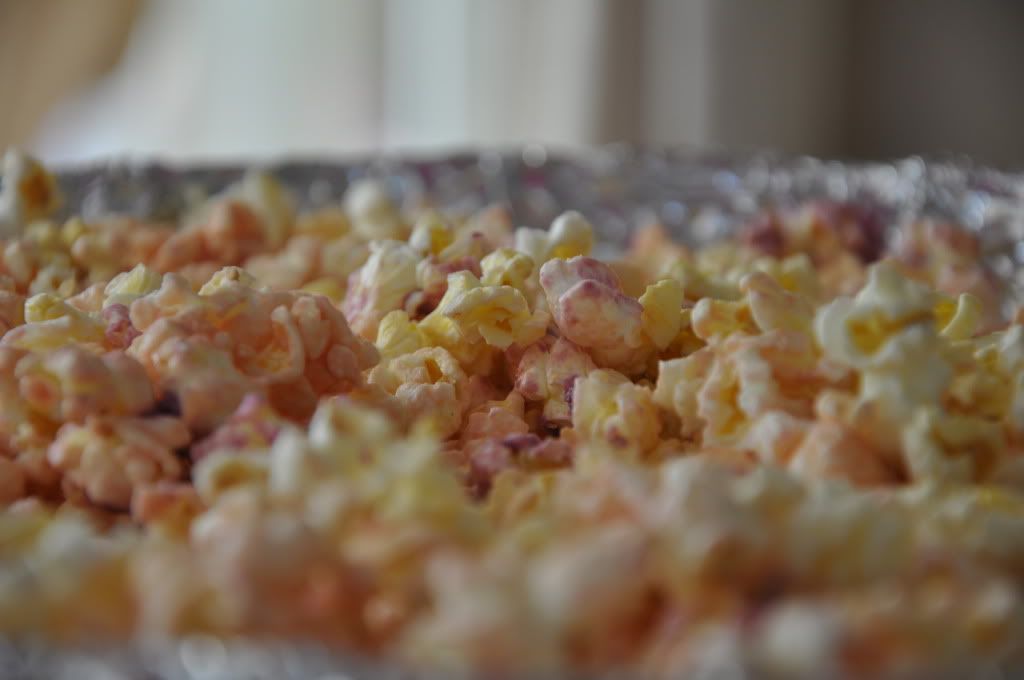 Lauren helping Lallie blow out her candles.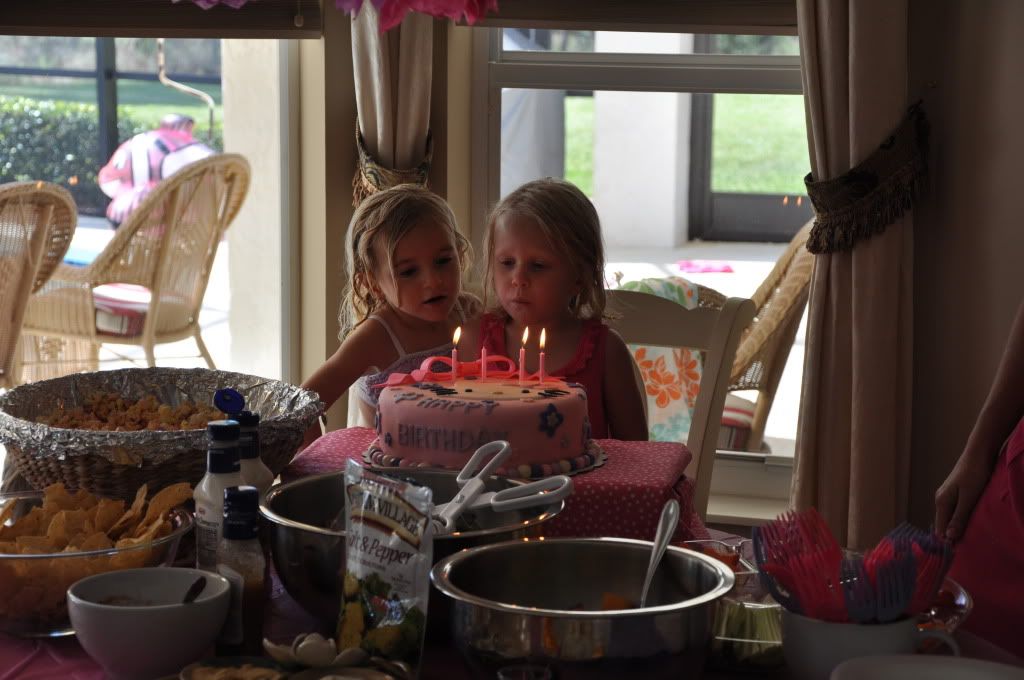 It's her birthday, so why not allow jumping on the bed!

(Clearly, I have not completed Lallie's bedroom makeover…..it's a furniture sizing and placement issue. Her room is long and skinny. Another post for another day!)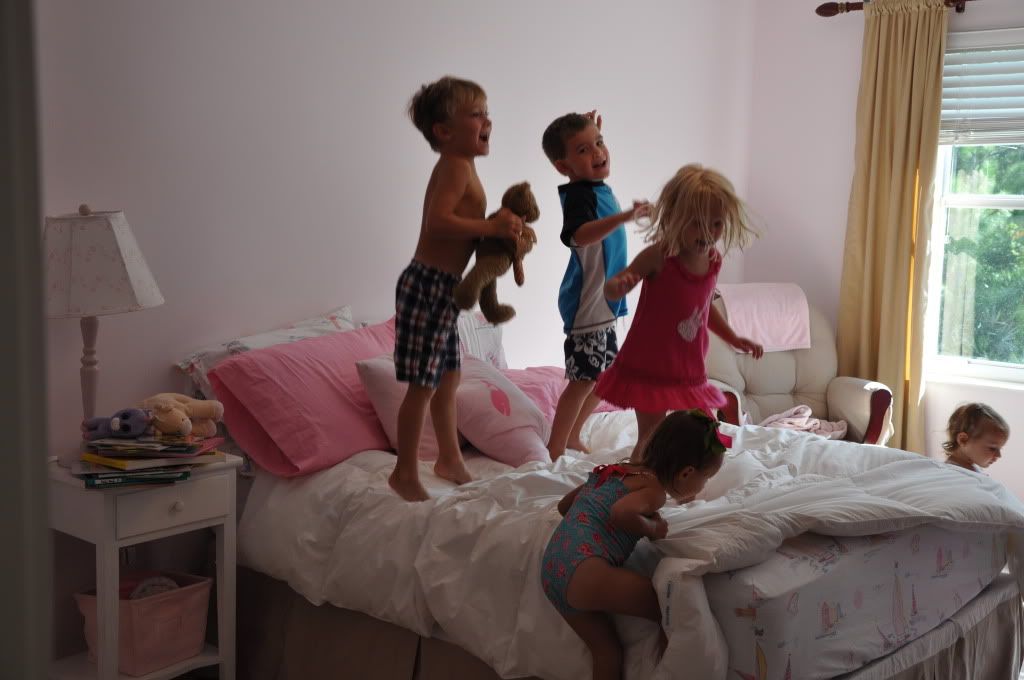 Picture of the adult party below while the kids partied in the bedroom. Sadly, these are ALL the pictures I got of Lallie's party!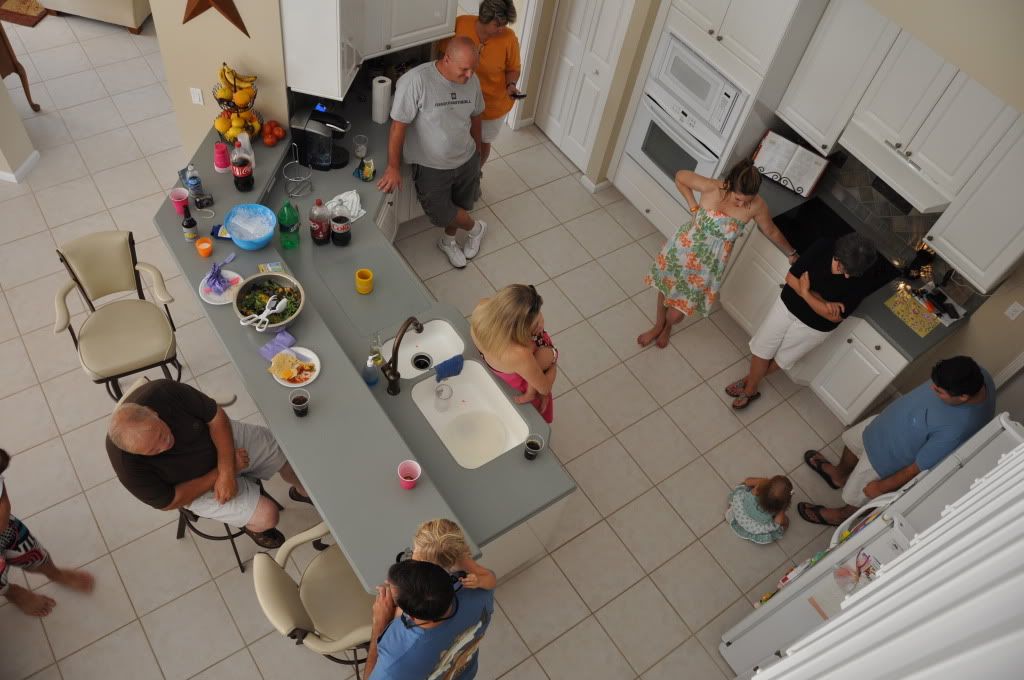 Sunday, after we took my in-laws back to the airport, we stopped by Lion Country Safari in West Palm Beach. We took "Barbie" (Lallie's nickname for our big truck) and she sat up front as we rode through Africa and Asia, looking at hippos, camels, lions and all sorts of animals, up close and personal.

(P.S. I love the Lilly tunics, they are so breathable considering how hot it is outside. Just had to put in the Lilly Pulitzer plug!)
All-in-all, it was a fantastic weekend for all of us! Needless to say, we were all in bed super early last night as we were all tired from our whirlwind birthday weekend.
Happy Birthday sweet Lallie!
Mommy and Daddy love you and look forward to another year of watching you learn and grow!
Happy Monday Y'all!