We were busy bees this past weekend.  Saturday, we went antiquing, trying to find new pieces for our house and maybe a white rod iron bed for Lallie's room (again, another post for another day)!  It wasn't surprising that we didn't find anything. Genuine antiques are hard to come by in south Florida and if there were any, most shops have gone out of business with the economy.  We really need to trek to the middle of the state for true antiquing. 
On our way home, we stopped for lunch at a fabulous little seafood restaurant.  A near hole-in-the-wall place and you know places like this are fantastically good.  I had a seared tuna steak on flatbread with avocado, bacon, red onion and blueberry chutney with sweet potato fries on the side.  It was huge and I had to eat it with a fork but for good measure, here's a picture of my attempt at eating this sandwich.  Needless to say, I did not eat dinner.
Saturday afternoon, I finished the sample flower girl dress for Ashleigh's wedding.  No, the dresses won't be pink and white polka dot.  I just needed to run through the pattern and work out the kinks, and what better way than with a fun summer dress!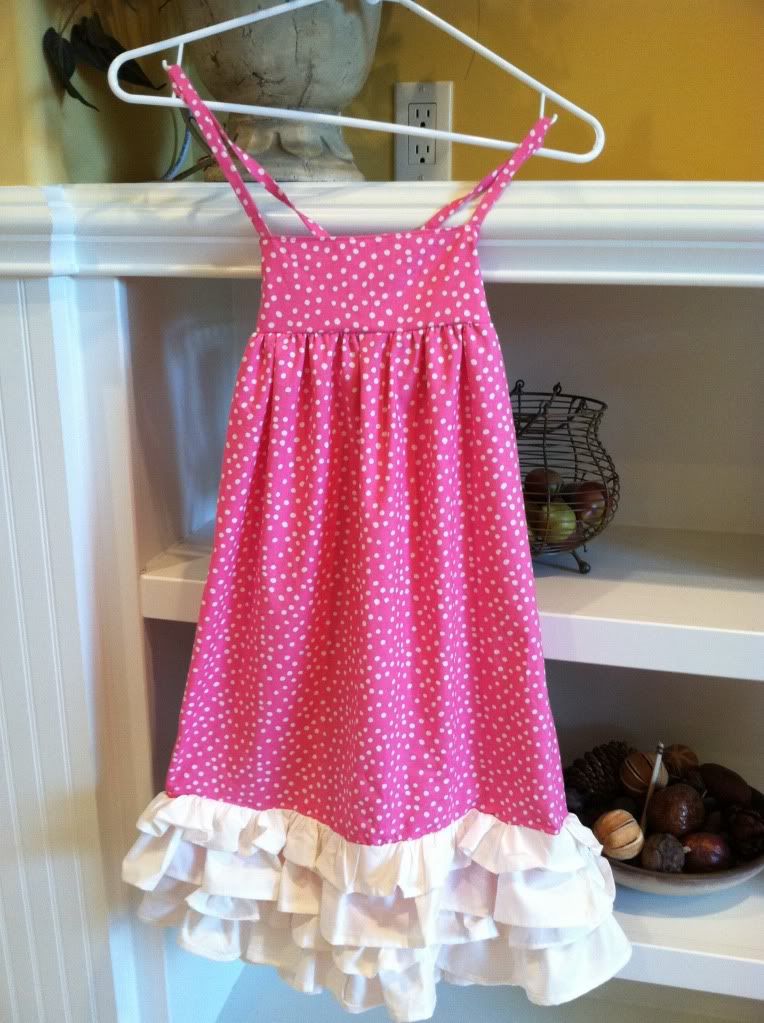 It is so cute with straps that tie in the back, ruffles galore and a long skirt.  Lallie is dying for one now but I'm shipping this one up to Ashleigh to try on one of the other flower girls.  I'll post a picture of her wearing it then.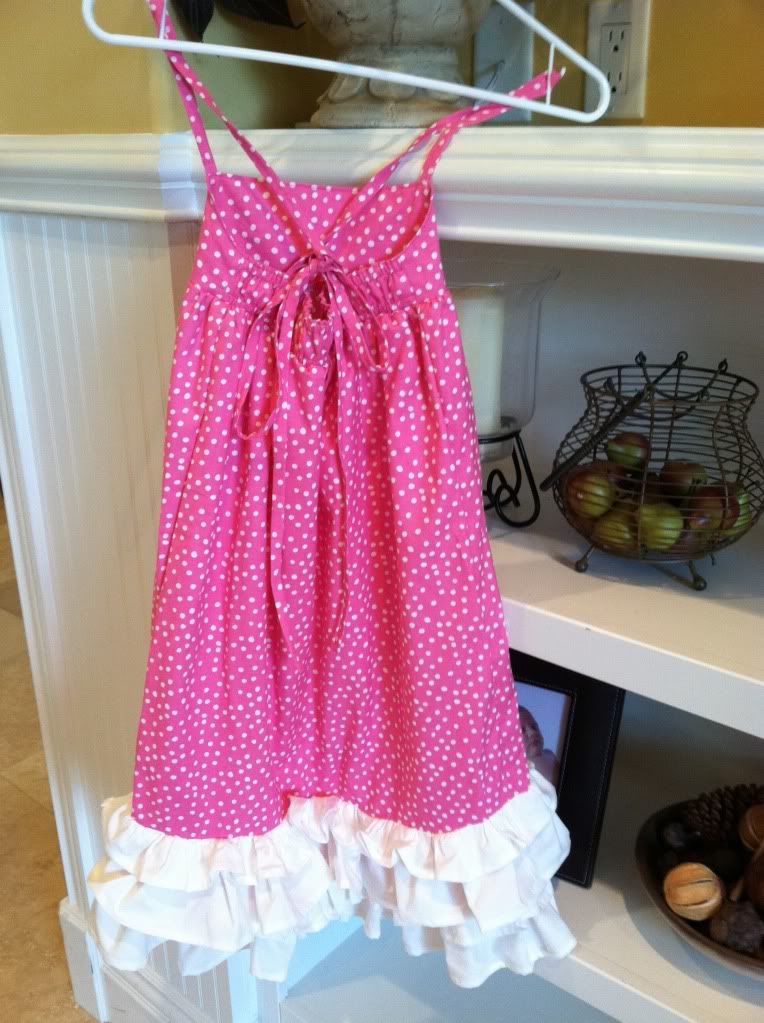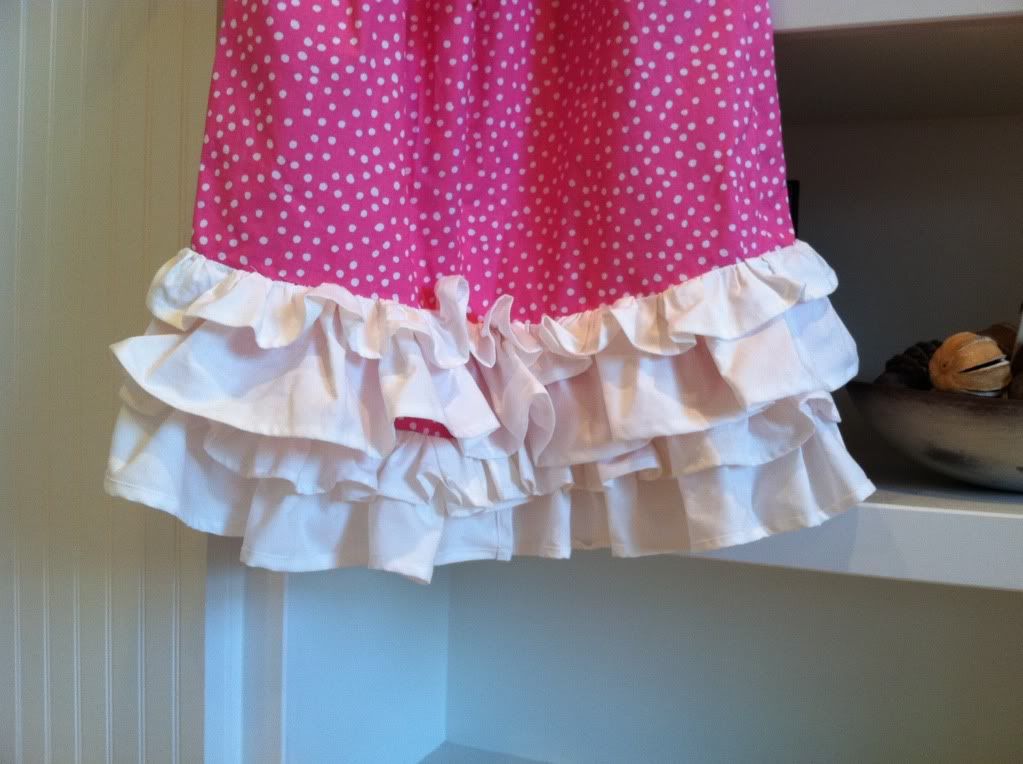 Of course (at least where I am concerned), sewing does not go without a few injuries.  I cut my finger on my cutting circle (it is very sharp and no I didn't bleed on the dress).  I also managed to turn the iron over on my leg while ironing (I have my ironing board on the floor and sit when ironing, so yes, burning your thigh is possible).  I'm a hot mess when sewing!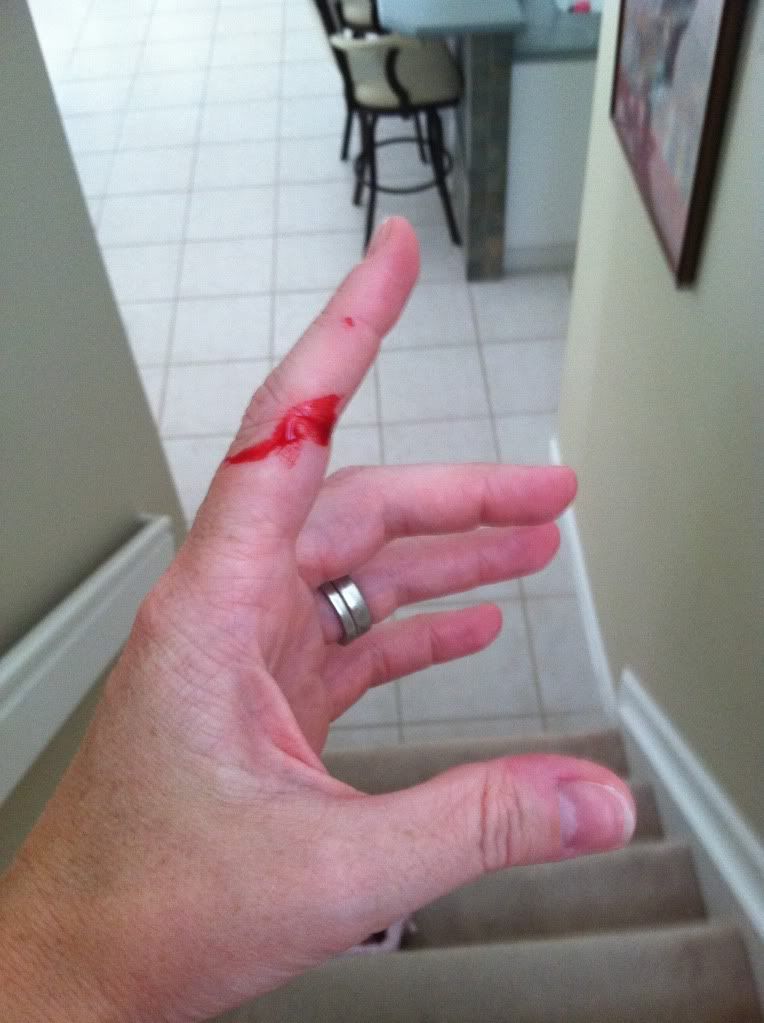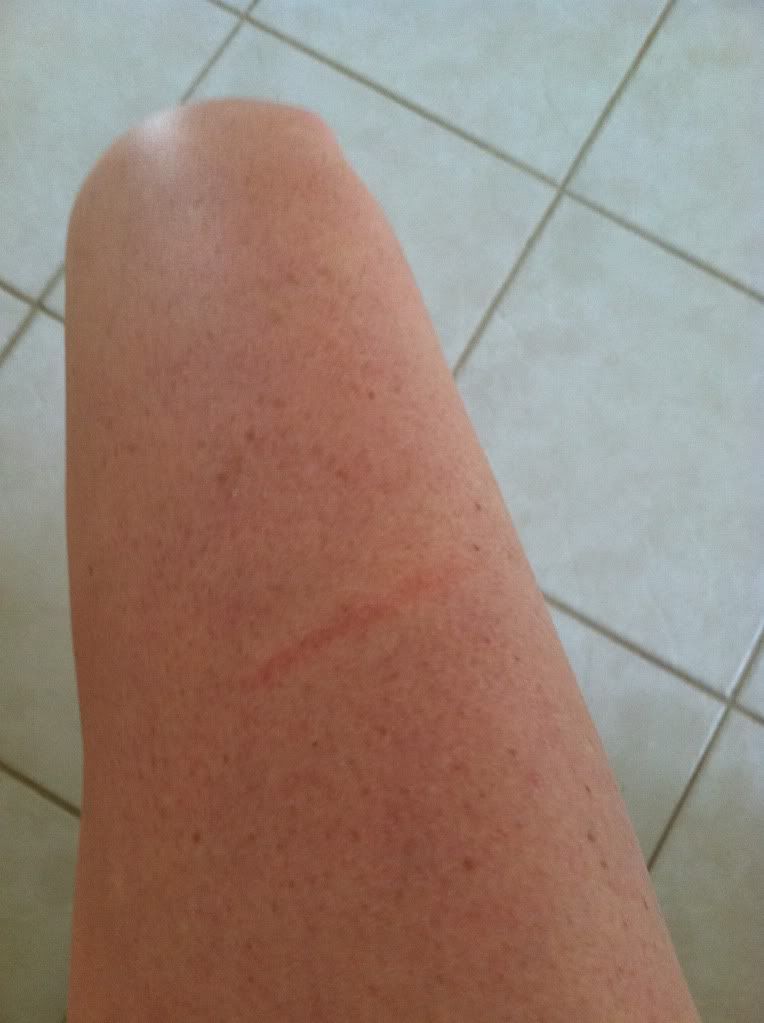 Sunday, we went over to friends for pizza and swimming.  Here's the Three Peas in the Pod hanging out watching a movie after swimming.  The adults were talking too loud, so they set up the chair right in front of the TV and they all crawled in.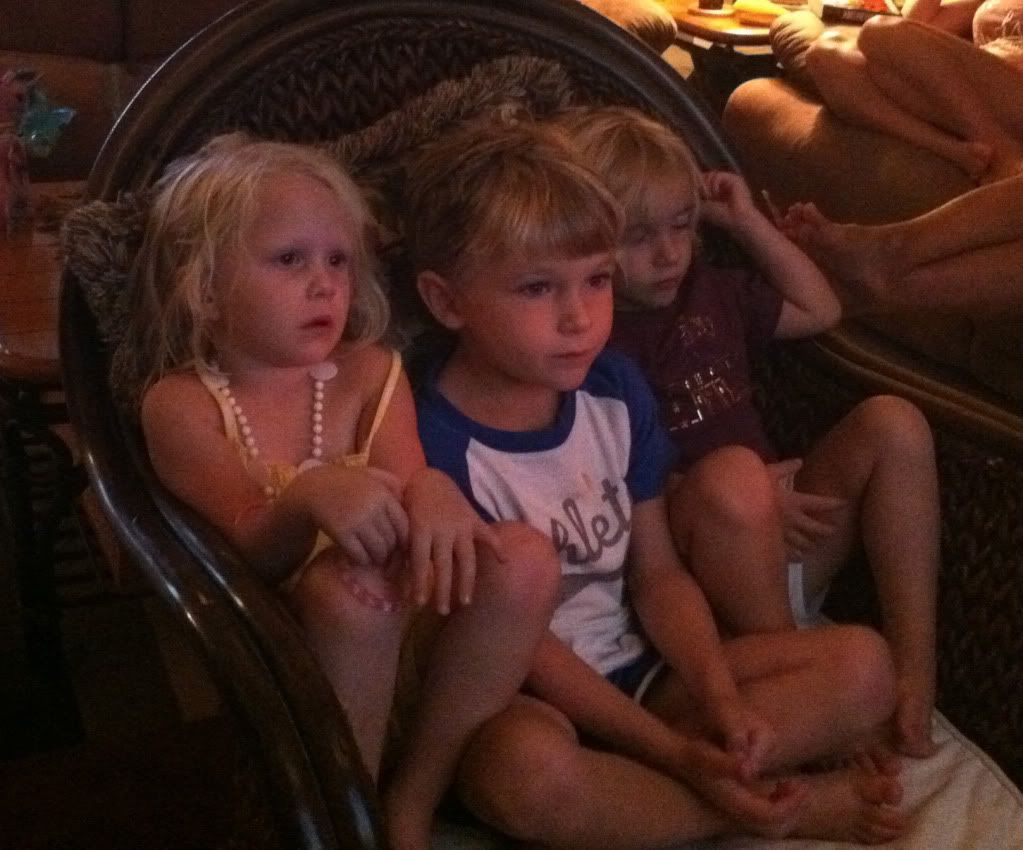 I had yesterday off work.  The kids are out of school this week and I didn't have a babysitter, so we made it a Mommy-Lallie day.  We went to the Children's Museum, meeting a few friends including a fellow blogger that recently moved to the area (she's private and I'm not divulging her without her knowing, so sorry!)  But, we have so much in common, I just know that we and our kids will be good friends!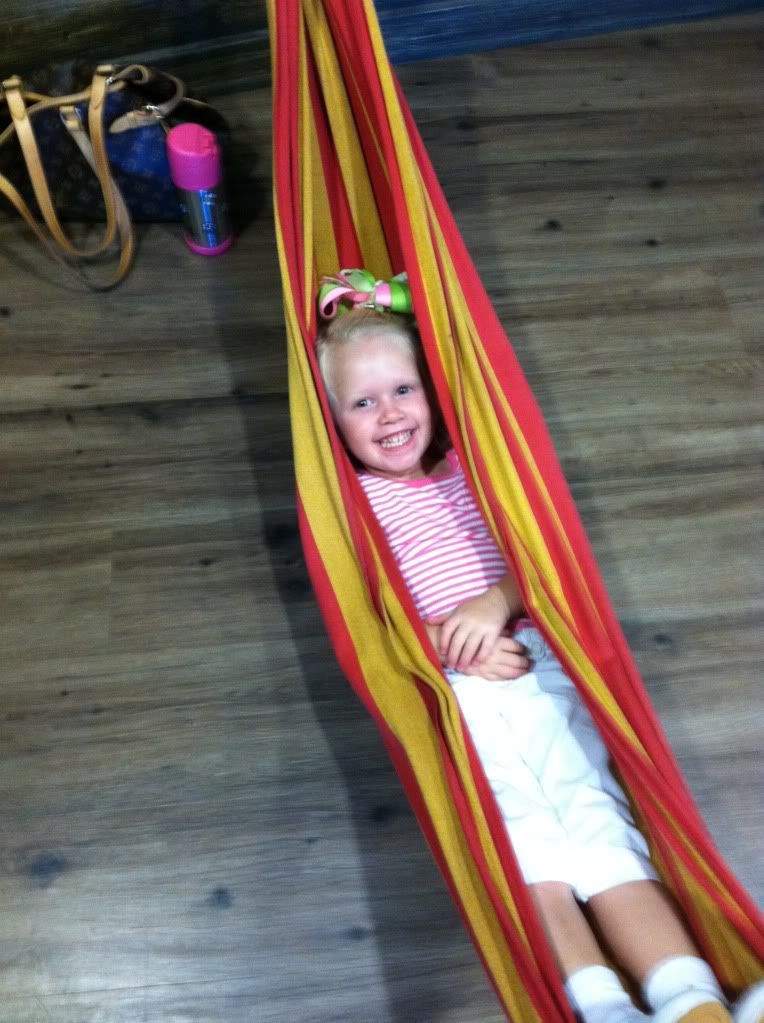 Well, that's all for now folks!  I'll be reading up on your weekends shortly.
Happy Tuesday Y'all!