All southern ladies should have a tea set, know how to make a place setting and learn proper manners. Lallie has never been denied the opportunity to have tea time in our house (though we are still working on the manners part).
For Lallie's first Christmas (5 months old), my parents (a/k/a Grandma and Geezer) gave Lallie her first tea set.  A fabric set complete with plates, spoons, creamer and sugar bowls, a teapot and a few cupcakes and cakes for nibbling.  She played with this set quite a bit.  We have the drool marks to prove it!
For Lallie's 2nd Christmas, Santa Claus brought Lallie a plastic Disney set which is kept at Granny and Grandaddy's house.  Whenever we visit, our days are filled with a constant supply of tea and cakes.  So much so, we get make-believe belly aches and insist that we do not want anymore tea and crumpets. 
For Lallie's 4th birthday, I purchased her first ceramic tea set.  Not a nice tea set by any means, maybe for her 5th birthday, but a fun tea set which we could paint and design together.  After school, for the past three days, Lallie and I have been diligently painting our tea set and it currently sits waiting for tea time, promptly at 4:30 p.m. today.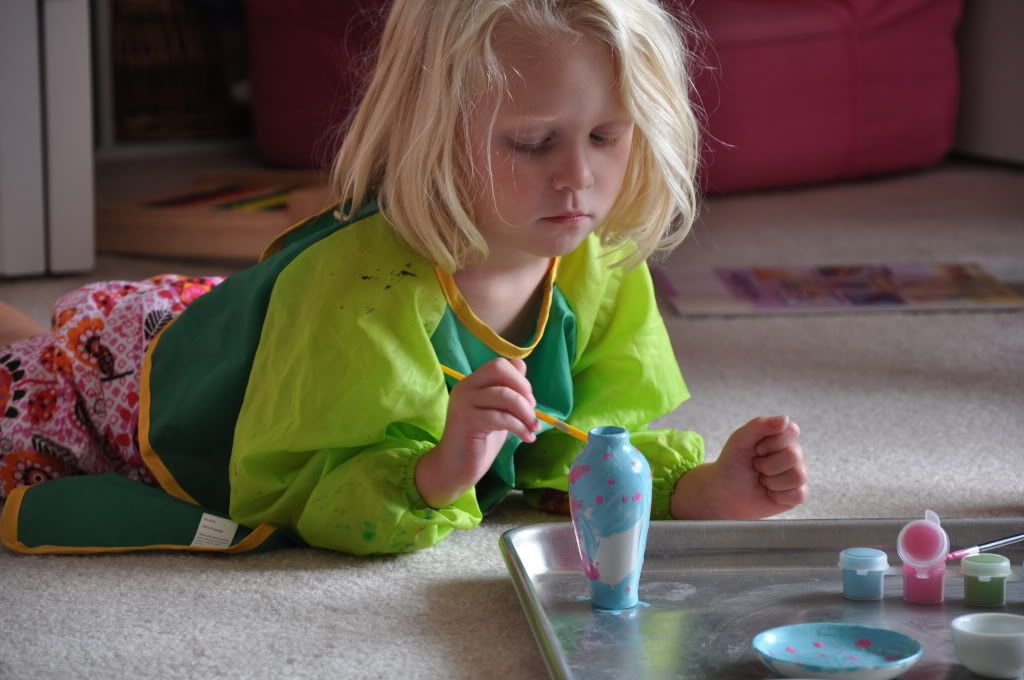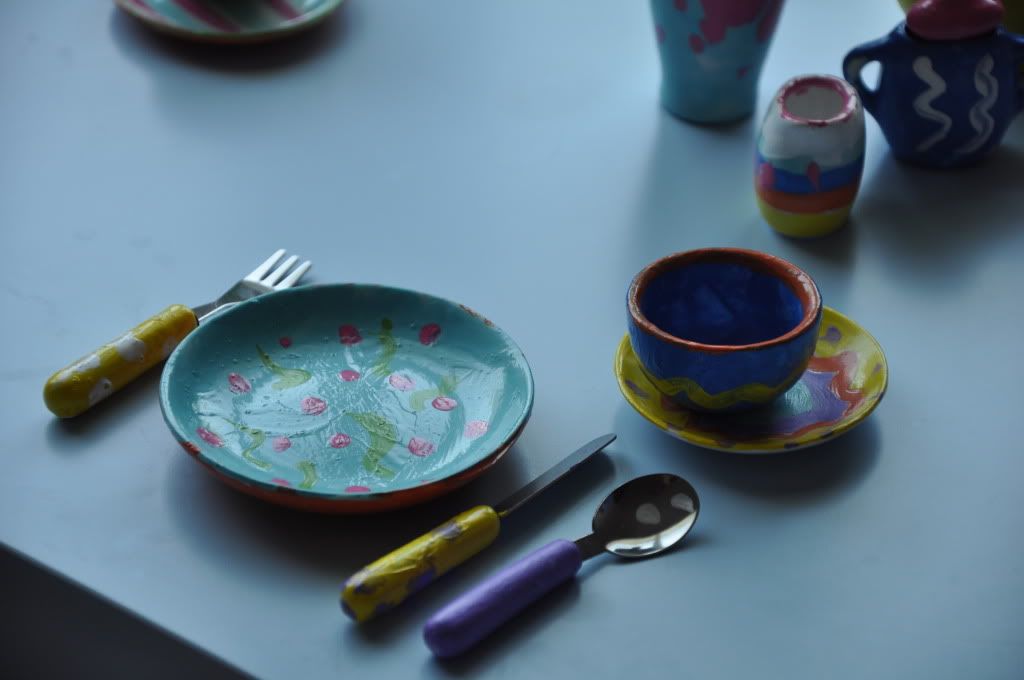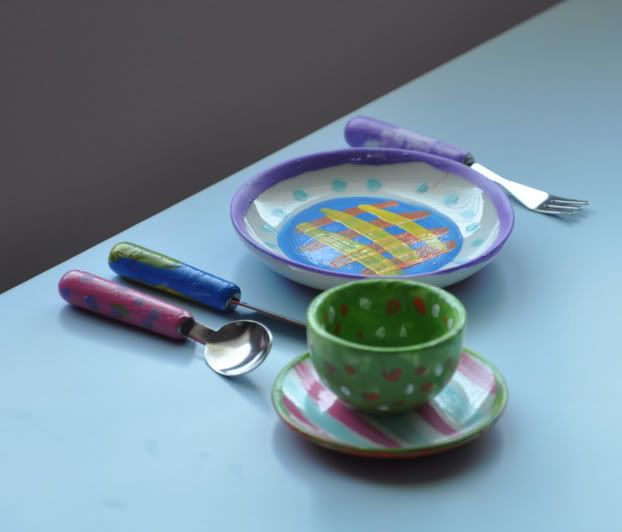 Happy Tea Time Y'all!