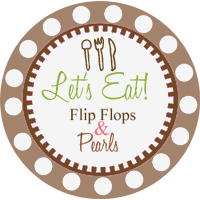 Good morning y'all! I know I have been absentee the last few days and I apologize! Lots going on with work, visitors and Lallie's new school, it's been tough to keep up. But I plan to be back to regularly scheduled programming next week!
Husband and I tried blackening our own scallops this week. We have this guy we call "Ron, the meat guy." He comes to our house every couple of weeks and brings us individually wrapped chicken breasts, steaks of all sorts and he also has fish and some of the biggest scallops I've ever seen! Everything is restaurant quality, so the chicken is never rubbery like store bought can sometimes be and the steak are so thick and juicy with just the right amount of marbling for fat flavor.
A couple weeks ago, we bought some of his scallops. We've never worked with scallops before and weren't quite sure what to expect. We decided to play it safe and blacken them using the same blackening recipe as on my blackened chicken HERE.

Though I will point out that you need to double the salt, the blackening was a little bland without the extra salt. This time, it was PERFECT!
So, how do we do this?
Thaw your scallops under cool water, this won't take long, so don't water log them (yes, run the water directly over them).

Preheat oven to 350 degrees.

Mix up your blackening season and coat each side of the scallop.

In your cast iron skillet (and on your outdoor grill burner as this will smoke up your house).....blacken the scallops for about 1 minute each side.

Transfer the scallops, in the skillet, to the oven for 4 to 5 minutes.

Serve!
We served our blackened scallops over angel hair pasta mixed in some Alfredo sauce with some added sauteed onion (LOTS of onion, we LOVE onions in our house!)
This whole thing from start to finish, including the thawing, took about 30 minutes! Can't beat that!
I hope you enjoy this recipe and I look forward to reading all of yours!
Have a great weekend y'all!