I am so excited about my new sun hat from Marley Lilly.  I was going to get pink (no shocker there!) but Husband convinced me to get a straw colored hat with a black monogram.  Much more versatile for all outfits.  Thanks Husband!  You were right.  Please don't read too much into this, honey.  Thanks!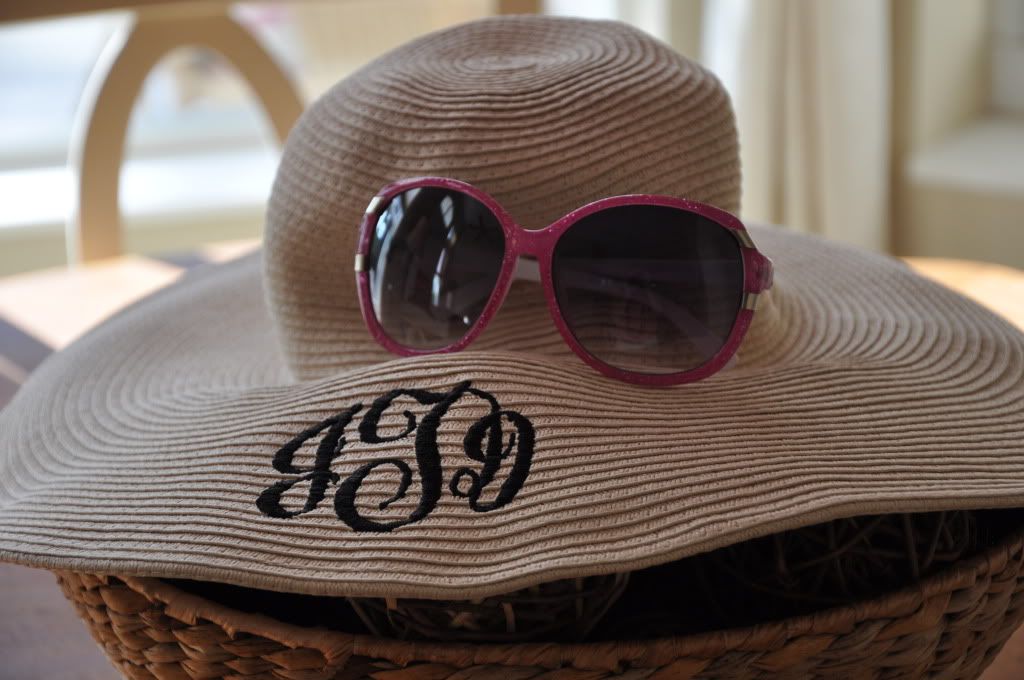 I'm also loving my new sparkly pink sunglasses.  CVS $7.99 special y'all!  So how did I come across these fantastic babies?  Sunday, we woke at 5:30 am to take my in-laws back to the airport.  I forgot my sunglasses (it was dark).  We decided on the way back home from Fort Lauderdale to head to Lion Country Safari in West Palm Beach.  We stopped at CVS for sunglasses and sunscreen (I have a deep devotion to CVS and love the extra care bucks).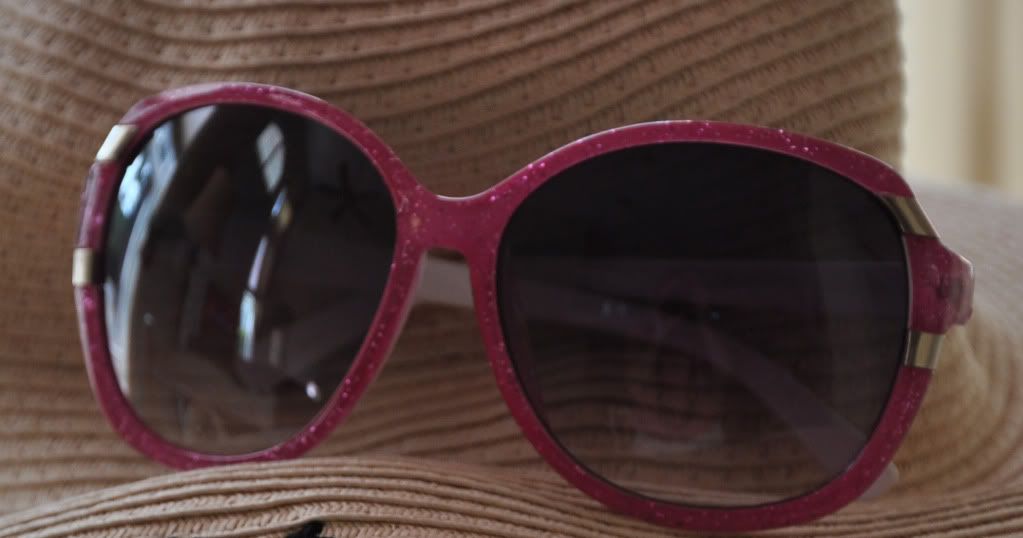 I had a lovely pair of tortoise sunglasses perfect for me.  However, Lallie intervened.  She decided I needed these humongous pink sparkle sunglasses.  "Here mommy, buy these and you can wear them until I get bigger and I'm five years old and then you can give them to me."
Here's my pitiful attempt at a self portrait.  Fabulous (and HUGE), pink, sparkle sunglasses with my Marley Lilly hat.  No really, they make my cheeks sweat. I didn't know cheeks could sweat.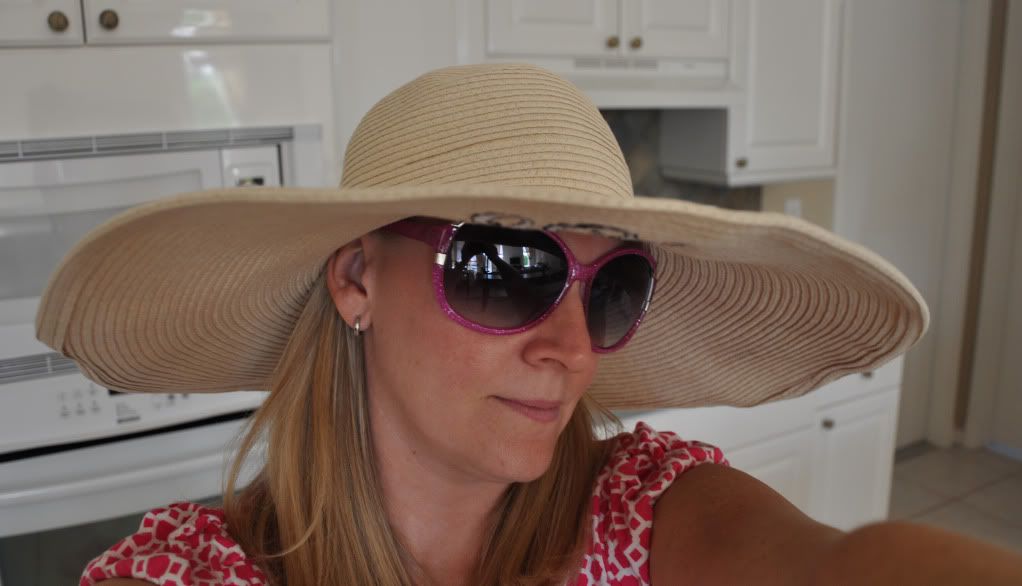 Other things I'm loving….our new fish, Gills.  Actually, he's not our fish, but he's spent most of the summer at our house.  He belongs to one of the three little boys that lives across the street.  Gills found a friend in Nemo (which is really funny as Gills really did freak out a bit when Nemo first visited.  I've never seen a fish swim around a bowl in fast circles.  Maybe he was just excited).  I'll be sad when Gills leaves.  I actually threatened to keep him.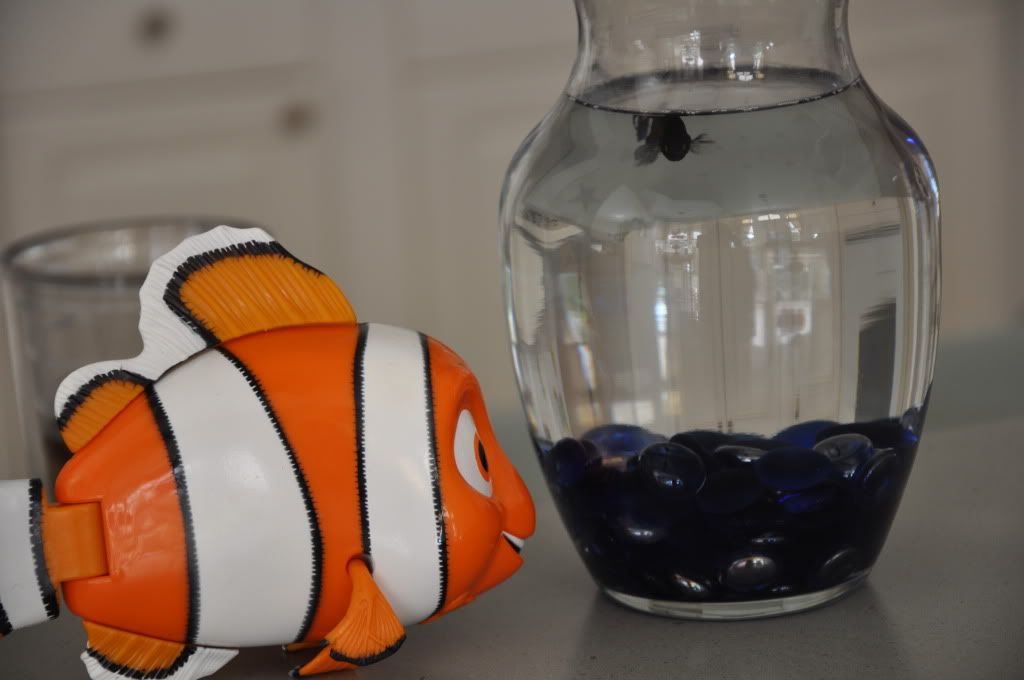 Lastly, so excited my new IKEA magazine came in the mail!  I pulled out my loyal BIC Mark – It in Fuchsia and started circling and noting all the cool gadgets I plan to pick up on my next trip.  I'm always amazed at the quality of their items.  They truly don't have any wear and tear.  I have bowls and kitchen utensils that I've had for a couple years and still look brand new!  Granted, I'm not that modern in style, but I do love the Lack side tables and their endless supply of storage options.  HAIL TO IKEA!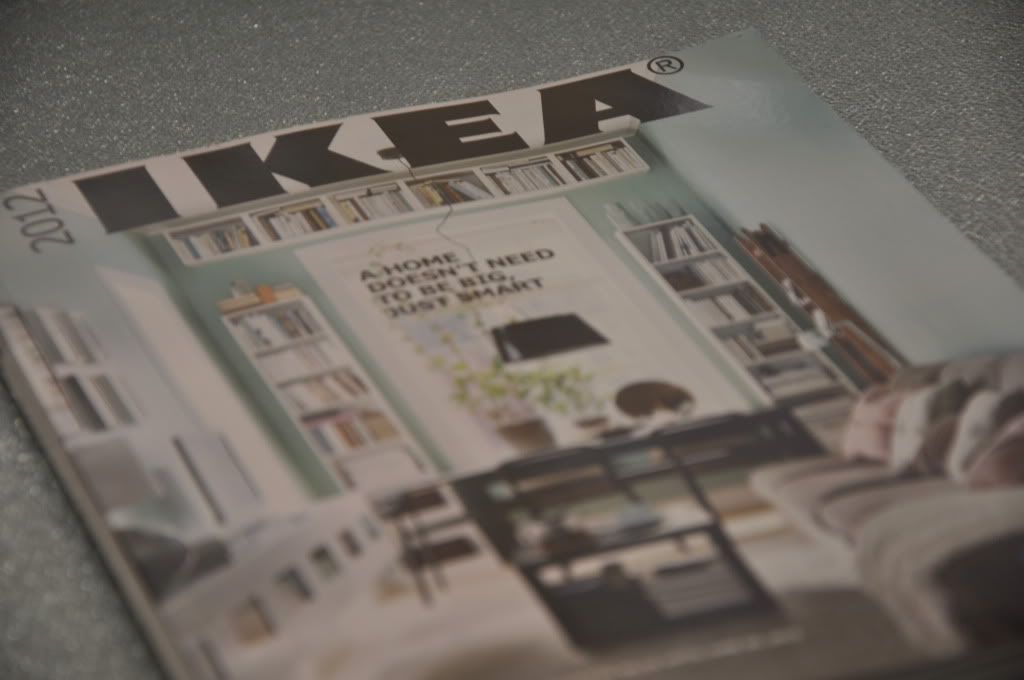 That's all for now folks.

Happy Tuesday Y'all!