Da, da da dum! Drum roll please, we have a winner!
I used Random Integer.org and after adding up everyone's entries, in order of commenting, the last but not least commenter,
Miss Loves Pink and Pearls
is our winner! Now, Miss P & P, when you get this little package, you MUST post pictures on your cookies, ornaments, party whatever!
Congrats darling! Please email me asap at slpreppy@gmail.com with your pertinent info. and the package will be shipped out to you. I need to hear from you within 72 hours or another commenter will be chosen (I'll send you an email/tweet as well)!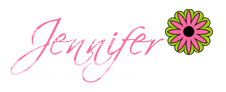 Have a great day everyone!