I was talking to a fellow blogger not too long ago and she suggested I do a "favorite things Friday." So, here it goes:
I have to start off with something fluffy and so adorably cute, you just want to hug it. That's right, my dog
U.K. (named after the University of Kentucky Wildcats!)
We have a love/hate relationship. Some days I love him so much that I'll allow him on the couch to snuggle with me. Other days (like last night), I don't want him anywhere near me. However, no matter what my feelings, he is always happy and there for me.
Next we have my bags.
I can't live without my Coach bag. Yes, it's expensive, but both my husband and I know that I will use this bag for the next three to four years (probably the same cost as multiple other bags). They're virtually indestructible. I've had it 8 months now and it still looks new. It carries everything including my work papers and baby girl's neccessities on quick outings (rather than taking a diaper bag).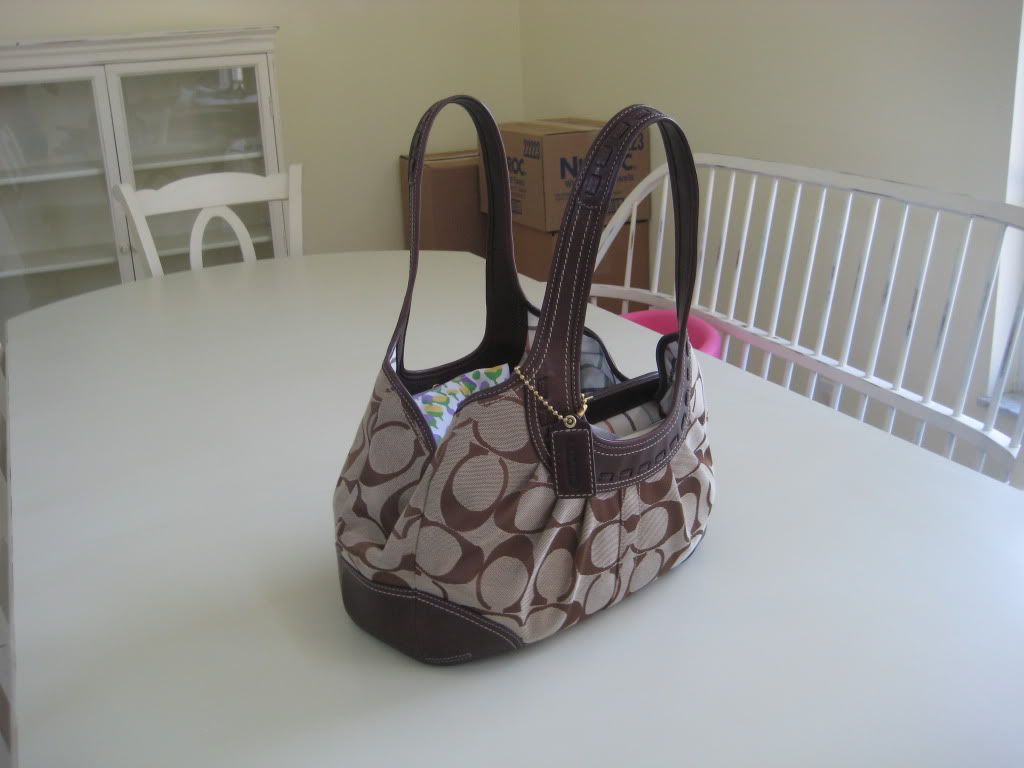 And then, there's my Vera Bradley Vera tote in Cupcakes Green and matching umbrella. I adore VB and have many of her designs, but this is my current favorite. It has six interior pockets, a zippered exterior pocket and an exterior unzippered pocket with a key holder. I feel so bright and springy carrying this "weekender" as I call it, since I usually ditch the Coach for this on the weekends!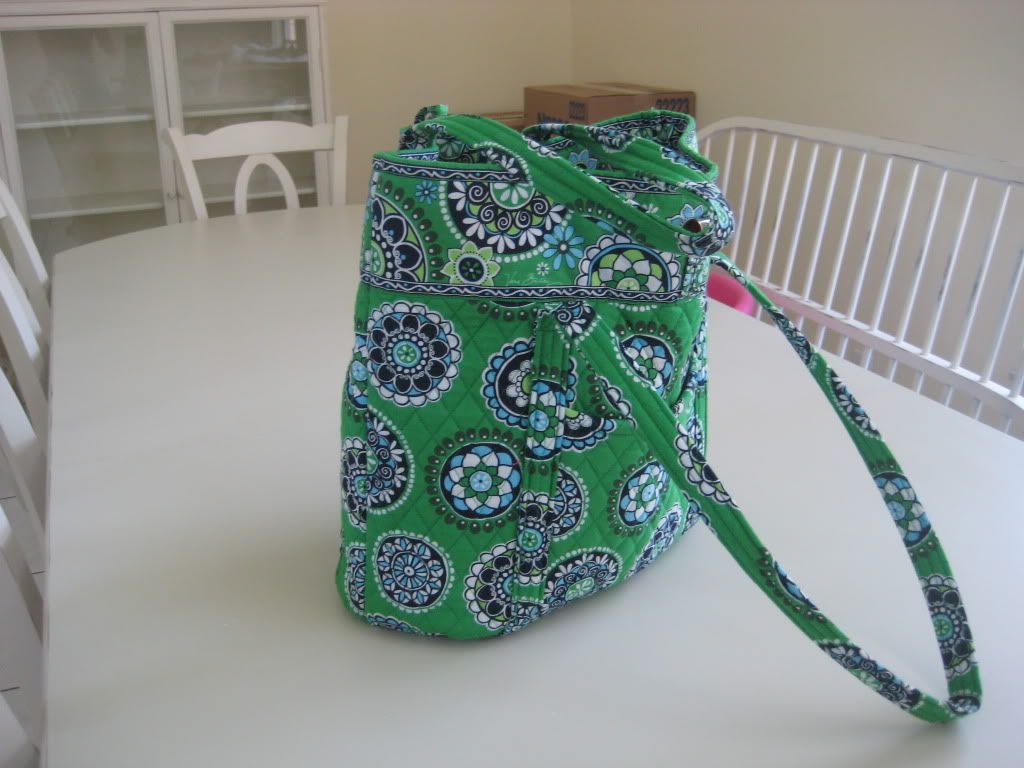 I wish it would hurry up and rain down here in south Florida so I can wear my J. Crew wellies that I got on sale last year at the J. Crew Outlet in Vero Beach. Pink of course, with little bicycles. Aren't they cute?



My mother-in-law collects Longaberger Baskets. They are beautiful and I love them. Here is one of the baskets that she got me for Christmas a few years ago. It's a magazine holder and it's just so simple, classic and pretty.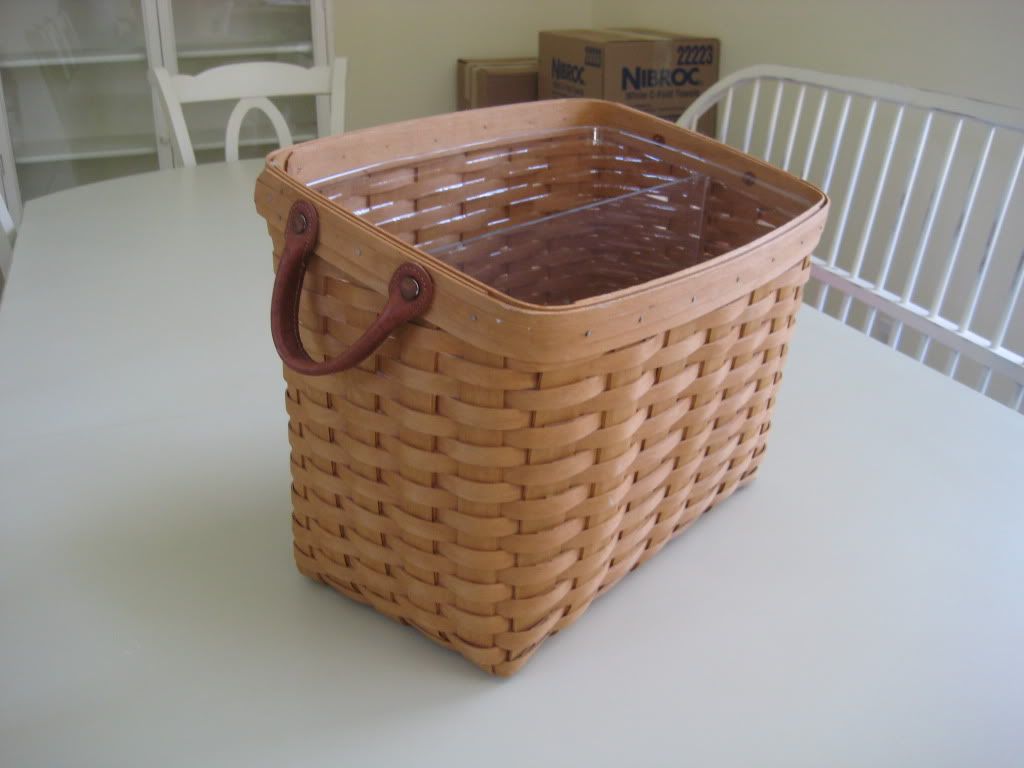 Of course, who doesn't love Lilly Pulitzer! There are my new pants...yep, that's right. $15.00 NWT on Ebay! Oh yeah! I love Lilly Pulitzer, I love Ebay and I have no quams with combining both and telling everyone about it!



Next up, my violin. I have played the violin since I was three years old. I was fortunate enough to receive this violin from my parents as a high school graduation gift. It's Flemish made in the year 1776! That's right...the same year as the signing of the Declaration of Independance! I am so humbled by holding this piece of history. I can only imagine who's played it, what it's seen and where it's traveled! Just with me, it's been across the U.S. and Europe! I am so excited that Hollon has been taking a little interest in it as I've been practicing for an upcoming concert. That's me playing it in the picture.

Last but not certainly not least, my favorite things on this entire earth.... my family. I certainly could not live without hubby and baby girl. They are my world (and of couse, the rest of my family out there reading this - I love you all too!) I can definately live without everything else on my list of favorite things, after all they are just, things. As long as I have my family on earth and my God in heaven, nothing else matters.